I wonder what occurs in the mind of Hennessey engineers. I mean, seriously. How does one obtain a high performance vehicle such as the 2017 SVT Raptor, add a third axle, meaning two more wheels, and add the horsepower of a Toyota Corolla? Well this scientific concoction creates the Velociraptor 6×6. We thought the Ram Rebel TRX was going to be the new beast super truck.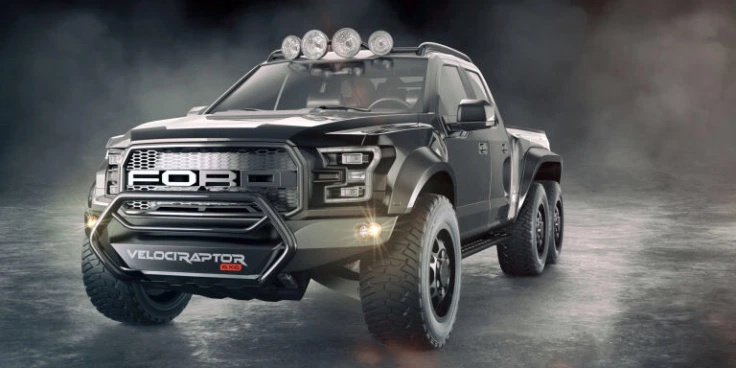 What do we have for the statbook on this beast? Upgraded twin turbos pushing the Velociraptor to 600HP, six off-road ready wheels and tires.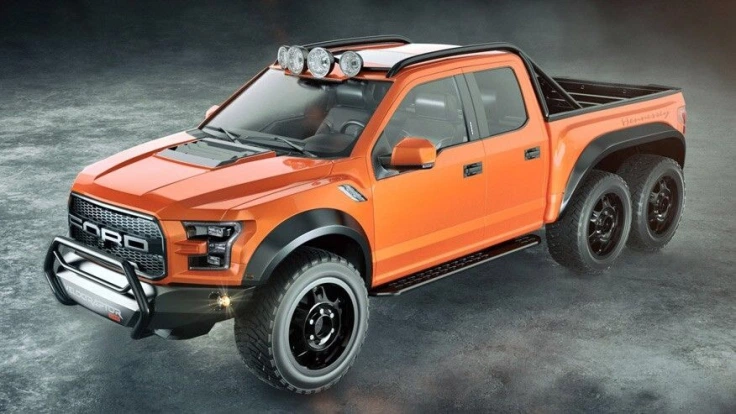 Brembo brakes, LED lighting and other upgraded goodies that will ensure you are definitely prepared for your next expedition through the perilous terrain of Jurassic Park or the mall parking lot. And if you decide to take a stroll to the mall, be sure to park in the back of the parking lot for everyone else's protection.
How much would John Hennessey's brain child set you back? Roughly, $295,000. If you want the turbos upgraded, be prepared to drop another $22k. Still, $312k for this monster, would be worth it. Well…that depends on how you feel that day.