Yes…you have read the title right. The 2017 Bentley Bentayga is capable of hitting a top speed of 187mph or 301kph.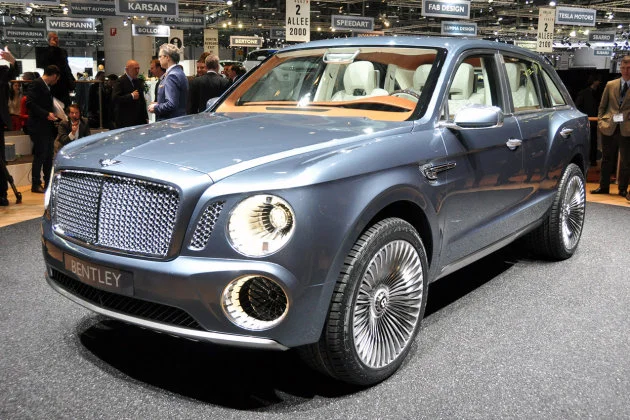 That is completely unnecessary. That is so unnecessary, I love it. I guess the 6.0L W12 pushing out 550 horsepower and 531 lb-ft of torque, should be more than enough. Not only is this a Guinness World Record, pending more testing, but that unseats the Porsche Cayenne Turbo S and the Range Rover SVR from the throne, of speed demon SUVs. Especially considering, how Porsche and Bentley are under the Volkswagen family.
Related: The Model X is Coming
I love this. So much it almost made me forget about the upcoming Lamborghini Urus and the Jeep Grand Cherokee Trackhawk, which are both promising, ultra fast SUVs. The Bentayga is going to be uncovered from its ghillie suit, at the upcoming Frankfurt Motor Show, and the question posed by 2 Chainz, will then be answered. Just a side note, in the song "Supafreak" by Jeezy and featuring 2 Chainz, the rapper asks "Lookin' online, like; When they gonna make that Bentley Truck?" It's most ready Mr. Chainz.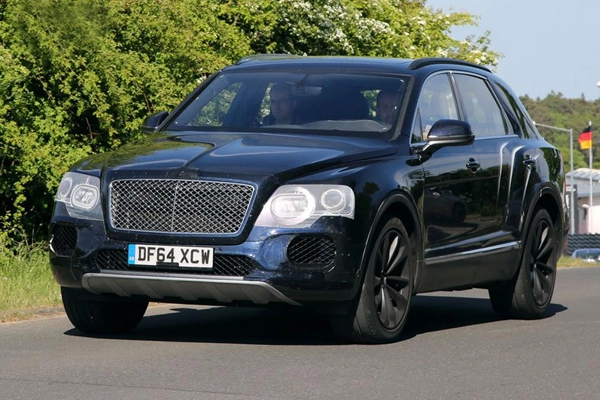 Related: Rolls Royce Cullinan: The Short Throw
The videos below show off the capabilities of the day off 2017 Bentayga. We can see that this SUV, while probably destined for Rodeo drive, high end suburbs and rap videos, is very capable on or off road. I think the Bentayga is ushering in a final era of monster powered vehicles. It should be interesting who attempts to take the throne from, the might Bentayga.
Bentayga Top Speed.
Bentayga Off Road
Video Credit to the Videographers