Finally, the Ferrari FF…er…Lusso GTC4, will have competition! Well, maybe not off of the assembly line, but it's close enough. Before I go into the subject vehicle, I'm going to hit y'all with a quick history lesson.
According to SuperChevy.com,
Originally designed by Chuck Miller (and later adapted to the rubber-bumper '74-'82 Corvettes by John Greenwood), the Sportwagon and Sportwagon body kits were marketed through such companies as American Custom Industries (ACI) and Eckler's, and they allowed owners of C3s to convert their coupe or convertible Vettes into cargo-compatible wagons.
Class over…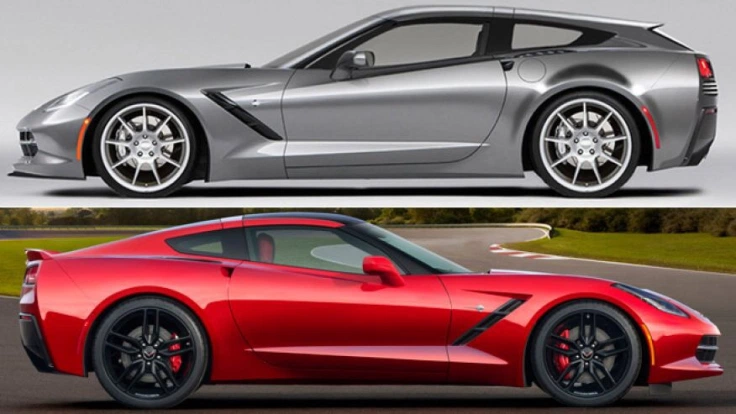 Calloway, which is known for high performance Chevys, is going to produce a "Shooting Brake" style Corvette. While it might not be a vehicle you can drive straight off of Chevy's assembly line, any C7 Corvette can be modded and made into the "AeroWagen", as Callaway defines it. Callaway has done this is the C5 Coupe in the past and is giving C7 customers the dream originally designed by Chuck Miller.
Related Post: C8 Corvette
The AeroWagen, made to mimic the original, will not come with rear seats, All Wheel Drive and/or four doors. It will basically be an exterior mod, with light interior changes. The hatch piece is made from a carbon fibre composite structure and is made to be one piece. The fitment allows you to retain the original hatch location as well as your targa top. If your not happy with the hatch anymore, the installation is completely reversible. C7 Stingray and Z06 Coupe only, no convertibles here.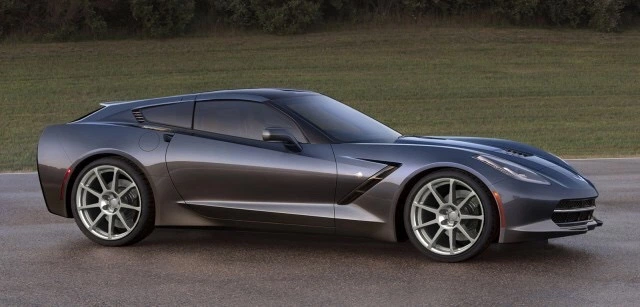 The AeroWagen, which is actually a pretty good looking car, is something that adds some more range to the Corvettes modification options. You can use either a Corvette from the Callaway show room, or from the Chevy assembly line. What's the price tag? The intro price is about $15k. If you want to the color of the hatch to match the body of the car, add another $1500. To reserve your AeroWagen package, complete an order for with a $1000 deposit.
Photo credits to the photographer/Callaway