Just when we thought the SRT Challenger Demon was going to occupy the spirit of any high performance car on the road, the Texas boys, Hennessey, took a 2017 Camaro ZL1 and gave it a substantial makeover. With all of the hype surrounding the SRT Demon, via video clips and tons of social media propaganda, the SRT Demon is one of the most anticipated cars of 2017. Hennessey has decided to bring the cross and a few gallons of holy water to essentially, exorcise the Demon. Step aside Demon, enter "The Exorcist."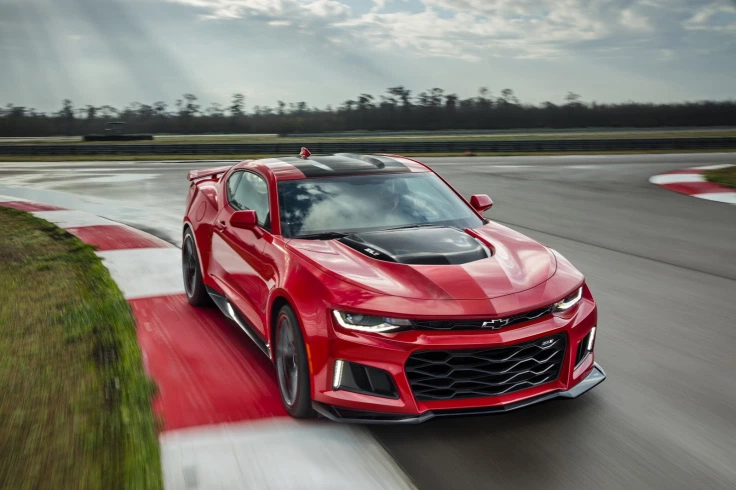 The word on the street is, Hennessey (HPE) is adding some upgrades to the Camaro ZL1 which will unleash a Camaro like never before. The 6.2L supercharged LT4 V8 is going from 650HP to 1,000HP by way of a host of Hennessey performance goodies such as a larger supercharger, tuned ECU, ported heads and other add-ons. The rest of the drivetrain will remain the same (or atleast upgraded) to handle the 350HP increase. Backing the 1,000 horse 6.2, will be a 10-speed automatic transmission or manual and, of course, RWD. This will push "The Exorcist" to 60mph in less than three seconds and through the quarter-mile in less than 10. That's not only going to be the quickest Camaro on the road, but "The Exorcist" will definately give the Demon a run for its money.
Cost-wise, be prepared for a rather massive financial exorcism. The cost of a 2017 ZL1 runs about $64k. Now, add roughy $55k for the upgrades and Hennessey will throw in a drag pack, for another $10k. If the drag pack is not your flavor, seven grand will get you a road race pack. If you choose the 10-Speed automatic transmission, be prepared to drop another $10k. With that being said, the total cost of "The Exorcist" Camaro will be about $120K unless you manage to find a ZL1 for less than the base price. Hennessey is also throwing in a 2 year/24,000 mile warranty for voiding your standard warranty. "The Exorcist" Camaro will be hyper-exclusive, with only 100 units seeing the blacktop per year.
In my opinion, the ZL1 1LE will be the main muscle car monster. It is built to be more of an all around performer than Hennessey's Exorcist Camaro. The Exorcist will definately rip a ZL1 1LE to shreds in a straight line, but that dominance might not carry over to the track side. Even with the epic numbers the Exorcist Camaro has to offer, we won't know the true champion is until they are line up next to eachother. Still, the tire smoking promo video Hennessey has gave us, definatley has us holding on to the edge of our seats…and reaching for our crosses.