If your like me, you like high-performance vehicles. If your also like me, you have a family which renders a Chevy Camaro, Toyota 86, Ford Mustang, Nissan 370Z and others of the like, useless. Fortunately, you do not have to sacrifice performance! The last thing you want to do, is be forced into purchasing a minivan or something like that. With that being said, I have compiled a list of vehicles that will give you your performance kick, without having to choose which family member is riding with you. Just keep in mind that most of the cars on this list aren't ultra high-performance cars. The list that I'm going with consists of cars that are practical, not only for your family but, for the budget, because diapers are a huge expense. Without further ado, here's your list.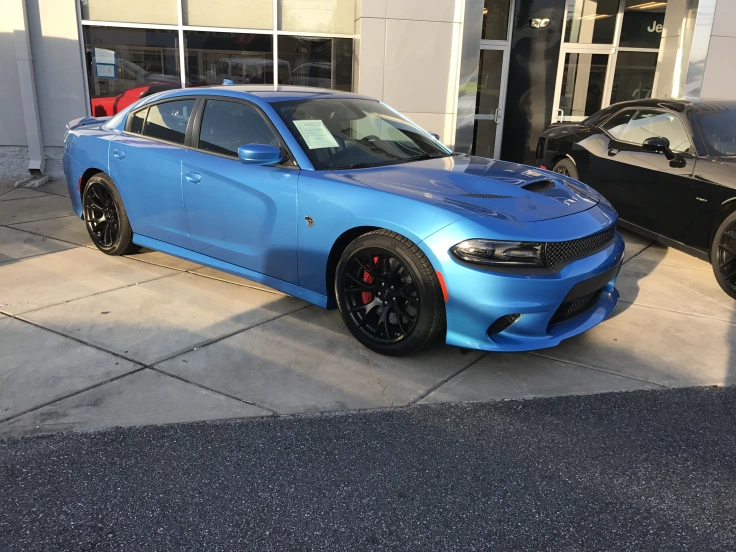 Dodge Charger SXT/R/T–
Either way, the 3.6L Penastar V6 or 5.7L Hemi V-8 offer plenty of power and space for the family. You be able to fit car seats in the backseat, while giving a Ford Mustang a run at the red light. The Charger is reasonably equipped for under 45k and for those who want more, the Scat Pack or SRT8 aren't too far up the price scale.
Although, the Civic SI is one of the smaller cars on this list, the backseat is pretty spacious for a car of its size. You also get a car can be easily modified, due to the large aftermarket. Go easy on the mods and weight reduction, keep in mind, your precious bundle of joy is in the backseat.
Yes, the Taurus is another large car and the Taurus hasn't always been notorious (no pun intended) for beastly performance. The Taurus SHO, however, is powered by a TwinTurbo 3.5 L Eco-Boost V6, which is partially what powers the Ford GT. That's got to count for something.
While the Challenger is a bonfire muscle car, you can fit your car seats comfortably in the backseat. How do I know this? Simple. The Charger R/T that I wanted to buy, was a trade-in and the previous owner wanted a Challenger. So, he fitted his car seats in the backseat, which obviously worked out.
Chevy SS –
This would be the answer for someone who is a diehard Chevy fan. The Chevy SS was offered with a automatic or manual transmission and a 400HP 6.2L V8. That combination is perfect for someone who wants a car that can haul the family and put their left foot to use.
Toyota Camry SE –
Just like the Taurus, the Toyota Camry has never been known to be anything but a family car. The Camry SE, especially with the near 300HP 3.5L V6 is no slouch. It offers a little sportiness with Toyota's legendary safety and quality. Not saying you will dust a Camro or Mustang, but you can at least keep up with the four and six cylinder models.
While the Tesla Model S is one of the more expensive options, it definately has it's perks. First of all, it is an all electric vehicle, so your gas budget can be swapped for the Enfamil budget. Second of all, it's rather roomy considering the size. Third of all, the tax credit would be really sweet combined with the child credit. Gotta love taxes! 
So, this is also another extreme in terms of price, but a sedan might not get the job done for you. For those that want a high-performance SUV, the SRT Durango offers plenty of power, plenty of room, and plenty of bang for your buck, when compared to others in its category. For example, the comparable Mercedes GL63AMG is $125,000. The SRT Durango is rumored to be more like $60,000 to $70,000.
Mercedes GLC63 AMG-
Igf you want Mercedes, here's a choice for you. The GLC63 AMG also starts around the $60,000 range, but offers plenty of performance via AMG tuning and an AMG V8. This pick, would be for someone who can't fathom driving a car without the opulence and generous levels of luxury. Not to mention, the R63 AMG no longer exists and that was the premium choice, for a people hauling bruiser.
To round out my list, the Volvo V60 Polestar! It is another $60,000 car, but it's one of the most powerful and quickest wagons you can purchase today. Although there are larger vehicles at the $60,000 range, the V60 Polestar is unique. I mean, what says family mover like a station wagon.