When the term "Super Snake" is brought up in discussion, the first thought that comes to mind, is monstrous horsepower, tire shredding burnouts and super-powered V8s that flirt with 800HP. Through the years, the Mustang has worn the "Super Snake" designation and achieved near 200mph top speeds. So now, with the 50th anniversary of the Super Snake approaching Shelby American is rolling out not one, but two Super Snakes. One will be a Mustang and the other will be an F-150.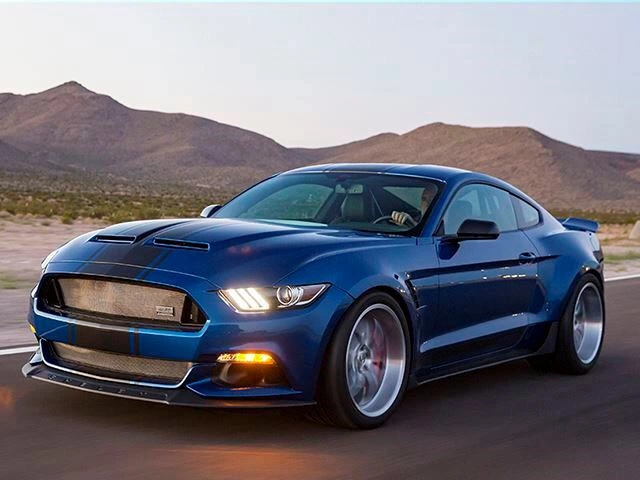 The Mustang Super Snake Concept basically features all of the typical stuff we would expect from the Super Snake, such as Brembo brakes and a tunable suspension to handle the power increase. There will be two engine choices for this Super Snake, which uses a supercharged version of the 5.0L Coyote V8. One of the options pushes out 670HP and the other pushes out 750HP. These engines are offered in the current Super Snakes, so what makes the 50th anniversary edition so special?
A widebody kit, which broadens the Mustang's shoulders a bit. More specificallly, when compared to a stock Mustang GT, the fenders are 4 inches wider in the rear and 2.5 inches wider up front. The widebody also serves a function as well. The Widebody Super Snake is designed to be a better handling car, which it looks to achieve with a fully redesigned and adjustable suspension, among other goodies. We don't know what the Super Snake's price is going to be, but regular Super Snakes run about $70k.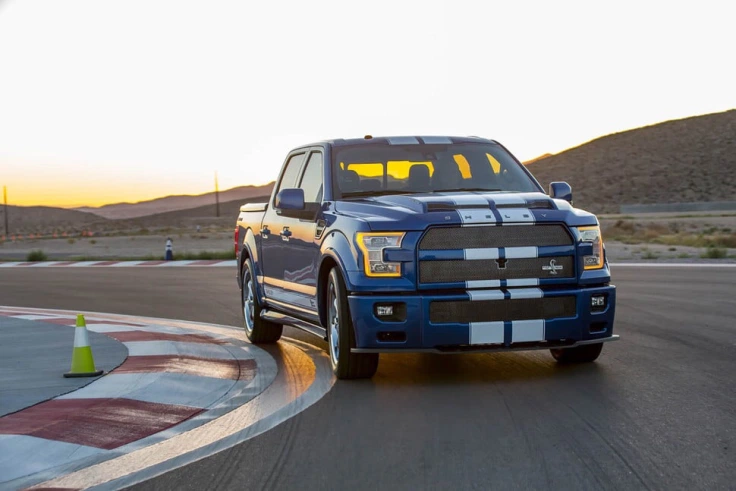 Of course, for the family men or the guys who just want a little more room, Shelby is building a F-150 Super Snake! The F-150 Super Snake sports the same supercharged V8 that is used in the Mustang Super Snake, along with 22″ wheels and RWD/AWD. Now you want one, right? I bet you do, however, you have to be quick, because there will only be 150 F-150 Super Snakes built.