For some of us, the process of buying a car is a complete headache! New cars which often offer the most in special pricing and rebates, aren't justifiable for the car payment. Some used cars are either over priced or can't be financed due to mileage or condition. You can always buy a car that is a few years older, but finding a car with the options you want usually means, sifting through pages upon pages, of the internet or magazines at your local supermarket.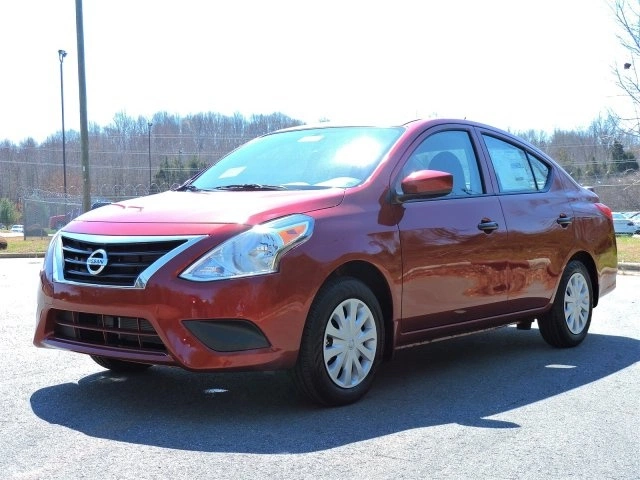 So, if your "balling on a budget" or just so happen to come across the articles which features "The Cheapest New Cars of 20xx" here's a couple things to consider before rushing to the nearest dealers.
For the examples in this post, I will use the cheapest car of 2017, the Nissan Versa S Sedan.
You get what you pay for…The cheapest car of 2017 is the Nissan Versa S Sedan which goes for $12,875 according to KBB. With that price you get a barebones vehicle, that just beats walking. To be more exact, you get a 5-Speed transmission, cloth interior and basic everything. So your $12,875, that is around $1,000 too high, (according to Nissan's website, the Versa's MSRP is $11,990), gets you practically nothing.
It's probably not in stock..With that being said, piggybacking off of the last paragraph, do you really think you will find this "gem" of a car at a dealership full of cars, that would net more commission for the sales rep? Even if that doesn't mean anything to you, most base mode cars would have some upgraded features. For example, the base model Versa comes with a manual transmission. If you can't drive stick, you need the automatic or the CVT, which jumps the price up at least $1000.
You'd be better off with the other models you were looking at… The base model Versa we are working with, has little to no options from the factory. With that being said, for about the same price, you could get a Sentra, that's a couple of years older but, has more installed features or at least a dramatically higher trim level. Even a top of the line Versa SL, from a few years back would fall around the same price. Let's not even discuss the rest of the used car market, which varies.
I know why you might be thinking, that base Versa comes with a factory warranty and other perks from buying a new car. While that is true, you can purchase a warranty plan for a used vehicle, that amounts to pennies over the span of the finance agreement. If you negotiate right, the dealer might throw in car washes and oil changes!