So about 10 years ago, first laid eyes on the C6 Corvette. It had some major changes when compared to it predecessor, including a lack of pop-up headlights. I thek thought…Chevy is making a statement this one; there's no way they can outdo themselves. Last year I laid eyes on the new C7 Stingray…I then proceeded to retract my prior statement.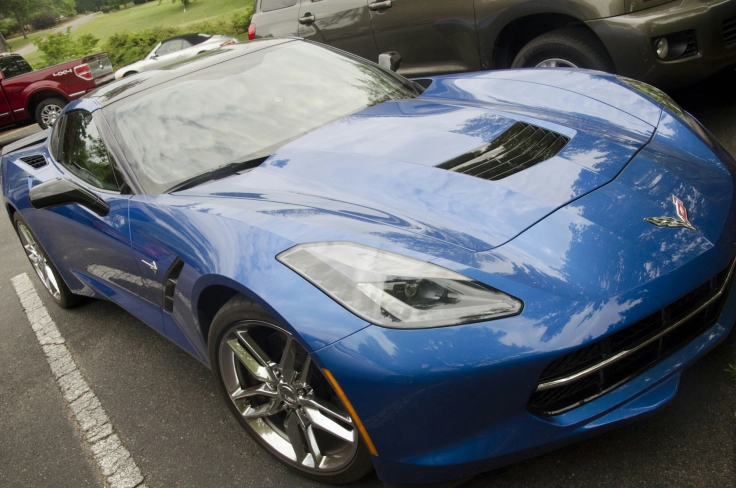 2015 marks a new era of the Corvette. The numbers don't lie…460HP, 465lbs-ft of Torque, 0-60 in 3.8 seconds, which is .2 seconds slower than the C6 Z06. It has a 7-Speed Manual transmission or 8-Speed Automatic transmission. Let's also not forget the quad exhaust tips.
The Stingray features a 6.2 LT1 V8, which is one of the first of the newest generation of GM small blocks. While 460 horses seems quite meager, when considering the newest generation of high end sports cars, just remember that the Vette is no heavyweight.
The Looks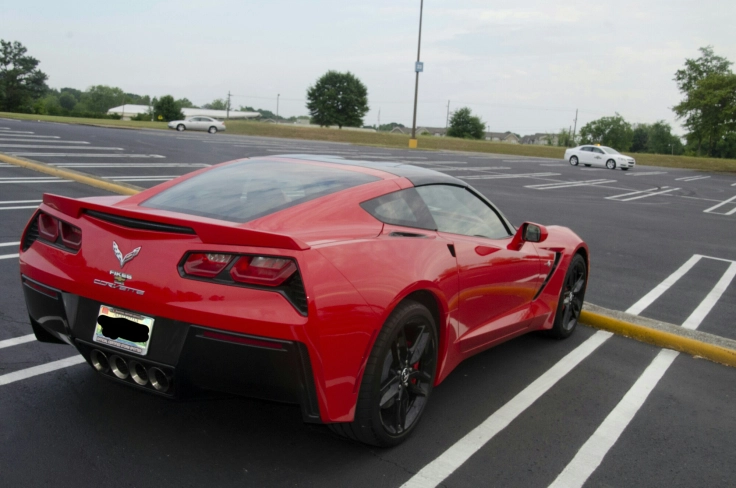 The exterior features sharper lines and a more aggressive look than the last generation model. We still have the 4 headlights but they are more of a rounded square than circle. The interesting feature that the exterior has, has got to be the lack of door handles. Just reach between the door and the rear panel, and through some Voodoo magic and electricity, the doors open. Add the traditional flag badge and the new Stingray badge, and you have successfully made the Stingray.
The Guts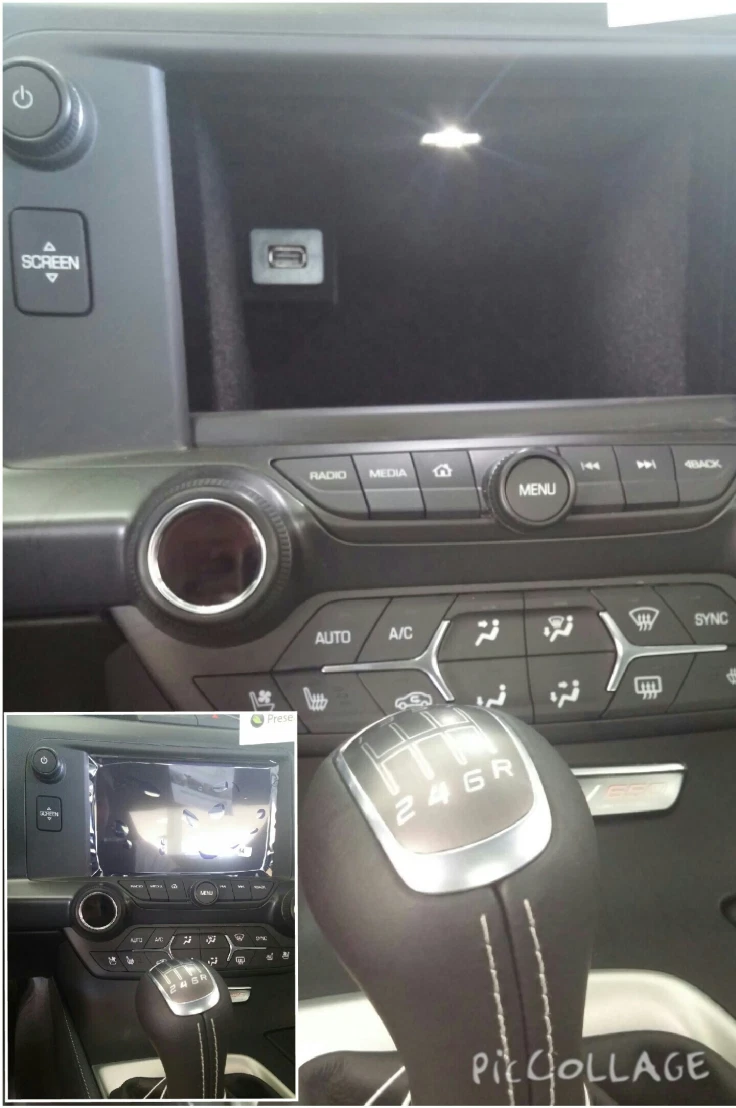 The inside looks less dated than the previous generation. Like the outside, the inside has no door handles. Simply press a button and the Voodoo opens the doors. The shifter let's know how many shifts your going to make. The paddles on the steering wheel are for the launch control.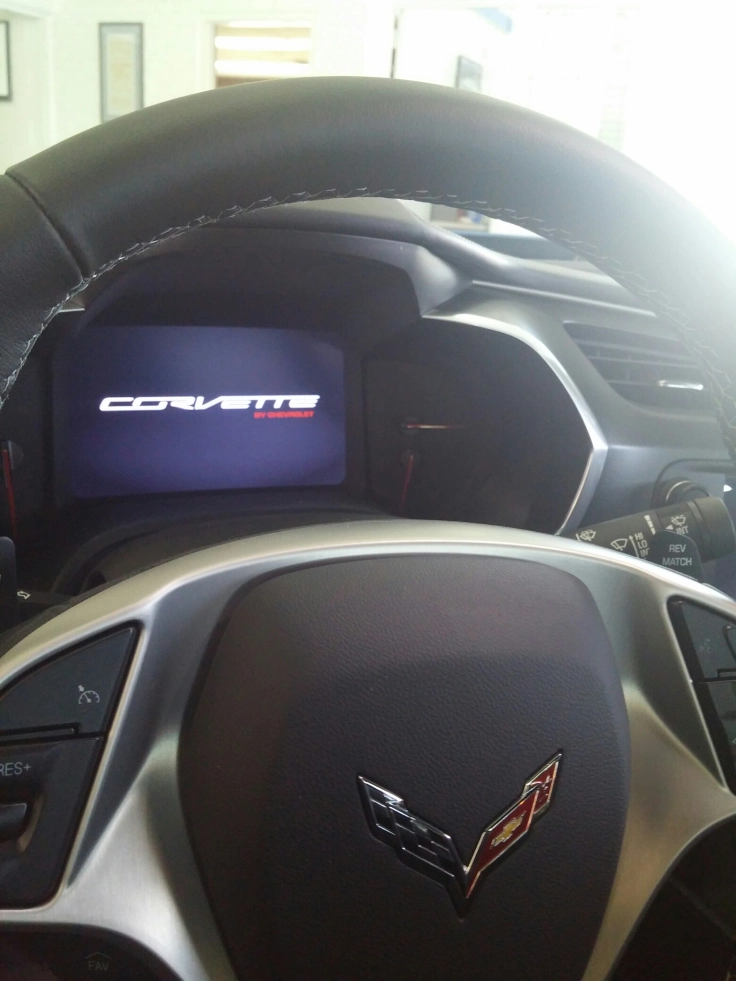 Lastly, upon entering this beauty. The gauge display and the MyLink display let you know you are in a Corvette. Another cool feature, is the push button stash box.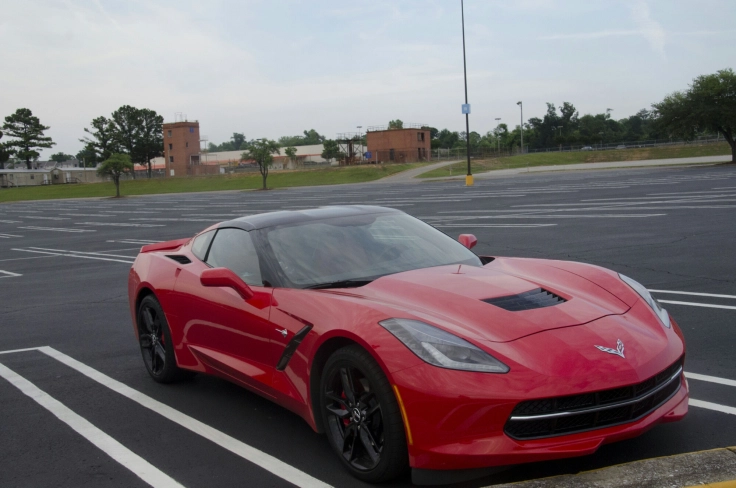 The Cash
If you have about $50k to $70k you can become an owner. The premier edition model of the Stingray was the $75k model I saw at the local dealer.
Case and Point
The new Stingray seems to be a fine piece of machinery. Its not the top dog like the Supercharged Z06 which will have its review soon, but it's a sweet ride. It seems to be that Chevy Will keep improving and who knows what we will see in the next 10 years. All I know is that this Vette can only get better and what a good start…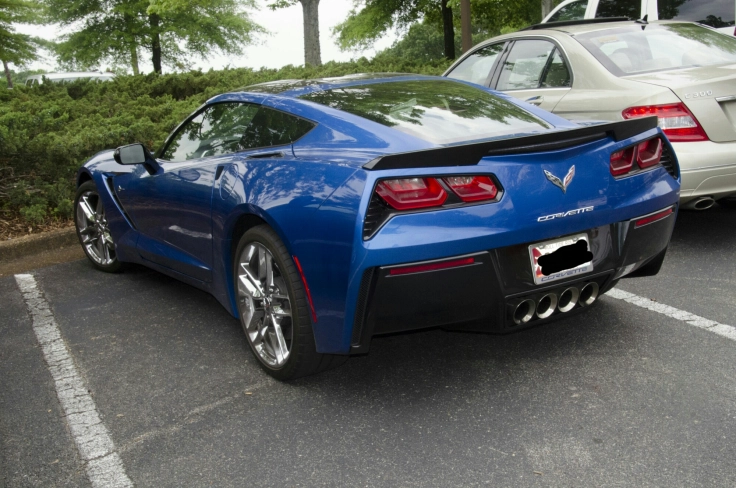 Oh yeah…thanks GM for not using the Transformers concept for this redesign. While it looks cool in the movies, and some features probably inspired this one…it would have been a tragedy had the Stingray concept been chosen. Again, thanks GM.