This might be the answer to our question. What muscle car is mighty enough to battle and/or defeat the Hellcat Challenger? The GT350 at 526HP? No. The ZL1 Camaro at 580HP? Unlikely. The Z28? Maybe on a road course. I've ran out of options. Is there anything? What piece of American Muscle could beat the 707 HP monster Hellcat?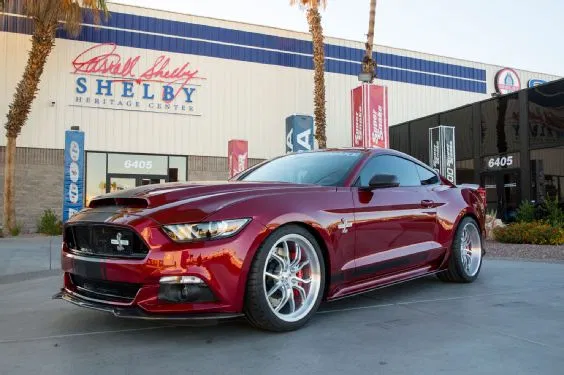 In a huge cloud of smoke and some very intimidating looks, the GT500 was the answer. However, the regular GT500 isn't enough to get the job done. The true answer is none other than the Super Snake. This snake is supposed to push 750HP+. Of course, this package is an optional package but, again 750HP+ is more than enough to shut down the Hellcat.
The Super Snake is supposed to come in two packages. The base level 650HP package and the upgraded 750HP package. Of course, the 650HP Super Snake package comes a lot of differing bits and pieces that are upgrades from the standard Mustang GT, which it is based. The car has an added supercharger, upgrades brakes, carbon fibre stuff, exhuast, cooling, and transmission upgrades. Move up to the 750HP package and you receive all of the 650HP package pieces, with some added cooling, further upgraded braking and a one piece driveshaft.
Now, how does price work? Well the Super Snake is a re-worked Mustang GT so there is your first expense. The 650HP package is roughly 50k and the 750HP package is roughly 54k. So total, you are looking at 88-90k for your Super Snake. So while a Hellcat is a little cheaper, the Super Snake might be the better buy.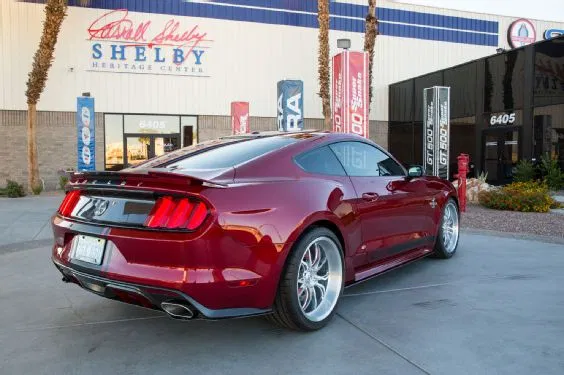 In my opinion, here it is again the Mustang is jumping to leader of the pack. The Super Snake in its 750HP form will draw out a more powerful ZL1.  The Hellcat will probably need to be re-worked to push up the horsepower number. The Super Snake also looks menancing. The Hellcat and the ZL1 fail in this category for the moment. The Super Snake also leaves us with this + on the back of the 750HP number. Could this mean 800 Horses? 850? We won't know.
Even at the 650HP level, it still tops the competition. Again, the Camaro and Challenger are going to need some serious help, to match the Super Snake.
Just realize that you will have to be one of 300 to get this snake.
All in all, the Super Snake is the monster. The Hellcat Challenger has met its match and might get knocked of it's throne. Ford/Shelby could solidify it seat at the top of the muscle car thone should the push the envelope with a KR edition. All I want to see is the muscle car war, go to higher levels. The Super Snake is only helping.