As well all probably have seen in our favorite magazine, or somewhere on the internet, Porsche is giving us a new 911.    What? Divide by Zero, Hell just froze over and Top Gear is bringing back Clarkson. Now, before you go down into you apocalypse bunkers, let's really think this through. Porsche is giving us a "new" 911. Does that work better for you?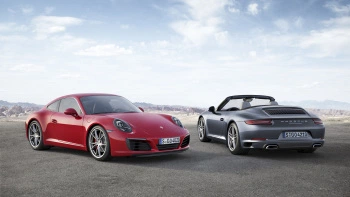 Every 911 of this millennium has retained the same basic look with different headlights and running gear. So, while the 911 is undoubtedly, one of the best sports cars known to man, it really is never new, or should I say different from a cosmetic standpoint. Last time I checked, the current generation 911 looks like the one I used in NFS: Most Wanted on the Xbox 360. The 911 has made me have an epiphany or sorts, however. No matter how it still retains the classic 911 look, it still is a beast.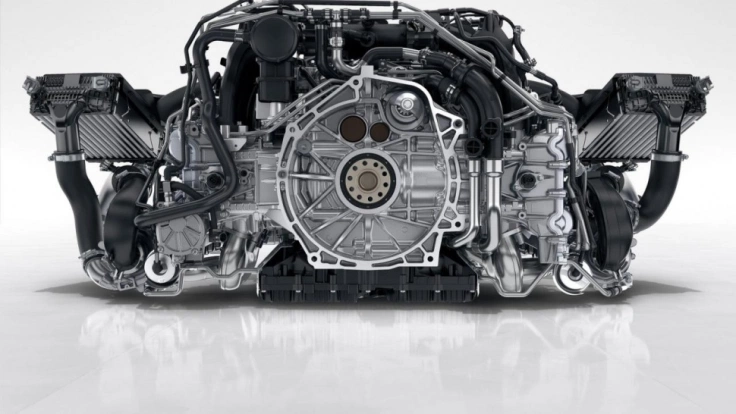 What's going to be new for 2017 is, the addition of the twin turbo 3.0L flat six. This is a new engine and guess what? Porsche has joined the "Legion of Zoom. Forced Induction Chapter." That leaves another question. Are all 911s, 911 Turbos? I'd say yes and no. On a technicality, they are because any other trim level of the 911 used natuarally aspirated or N/A engines. That technically makes all the 911 trim levels, "Turbos." However, the 911 Turbo normally puts out more power and torque than the normal 911s. So we can only expect the next 911 Turbo/S to be even more monstrous than the last.
The reason why I wrote this post was not, solely, to talk about, the new updates on the 911. I have always wondered why Porsche, hasn't made a completely new design, one that is from the ground up different, since the 996 911s. From the late 90s, when Porsche started using water cooled engines, the basic shape and outside design of the 911 has remained the same. How is it that a car, especially one that can be considered to be a icon of sportscars, retain the same styling for more than a decade? Simple, Porsche found a formula and has stuck with it. In other words, Porsche had played it safe with its marquee sports car.
Maybe I'm just over analyzing the situation, but I just can't help it. Besides, the newest 911s are pretty sweet. The 2017s engine output is 370 for the Carerra and 420 for the Carrera S. If that's not enough for you, then for a extra charge you can get 450 horses in a "Powerkit". These engines are built to offer a more efficient, fuel economy wise, 911. Of course, with any Porsche update, a few minor exterior, interior and mechanical upgrades, which add a little more to the brochure.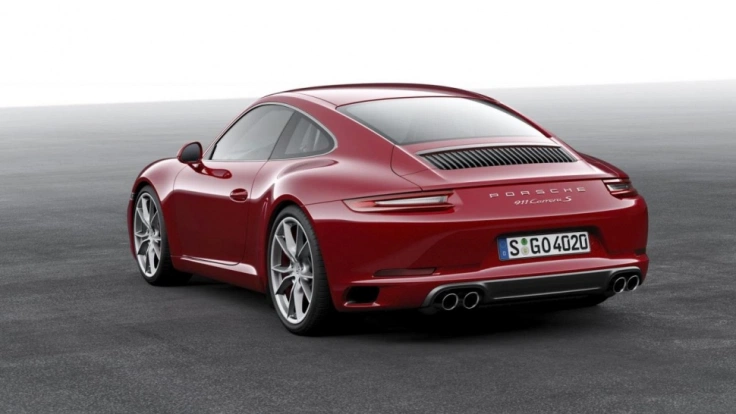 Like a few other rides, the 2017 911 Carrera will be fully revealed at the Frankfurt International Auto Show, later on this month. I guess in order to be relevant, I'll be posting updates from the show and give you the details of whatever I can seeing as I won't physically be there. In other words, stay tuned.