The Lykan Hypersport is a rather impressive vehicle. So impressive, it's terrible. Now, while I like the styling and the fact that I have the choice of several precious stones, in the amount 420 total stones, for the headlights, it is overkill, but underwhelming for a hypercar. Yes, this is built by W-Motors based out of the UAE, or United Arab Emirates, for a run of 7 copies. It has the 3.4 million dollar price tag, which is hypercar-esque, but it fails as a hypercar in my book. Don't agree? See what you think after reading.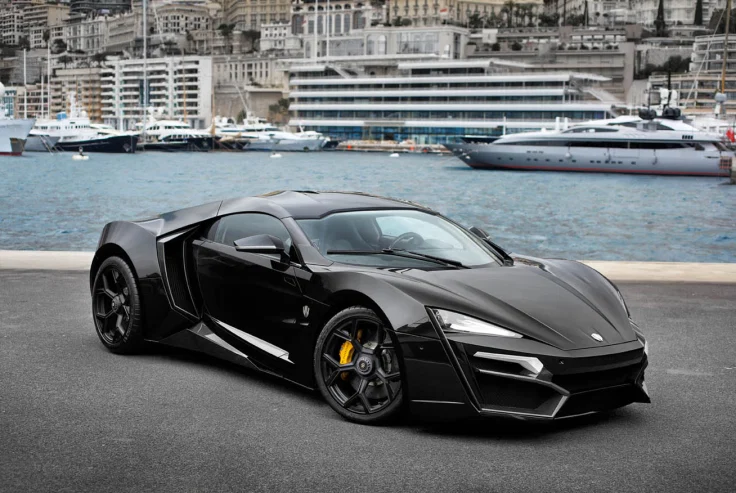 Side Note: I'll be referring to my post, Definition of a Hypercar, which I explained my opinion of what a Hypercar is.
The Hypersport is powered by a 3.7L flat-six from RUF, a Porsche tuner, that makes 740HP and 708lbs-ft of torque. 0-60mph in 2.8 seconds. Top Speed? 239mph. Hmmm. There is only one stat on this list, that is considered "Hypercar" and it doesn't count due to a lack of confimation, at least I can't find one.
Stat number one that doesn't work is, the 3.7L flat six. Now, if I'm not mistaken and referring to my definiton, the Lykan Hypersport does not qualify. Most hypercars if today, have exotic engines such as a V12 or a V8 combined with a Hybrid drivetrain. The next point is the power. A Porsche, errrr…RUF flat-six, with 700 horses isn't enough, a Veyron outmuscles the Hypersport by a Mustang GT and the LaFerarri by a Focus RS. The Veneno is closest, powerwise but leading into the next point, the 2.8 seconds, is sluggish at best.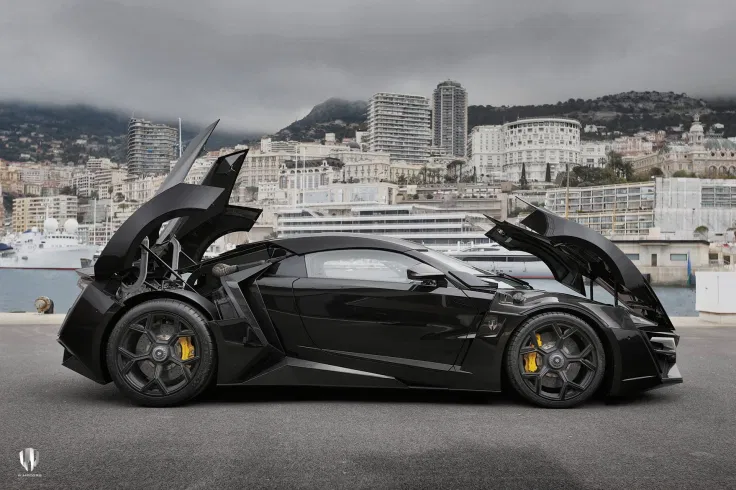 A crossover SUV, the Tesla Model X, is supposed to be able to hit 60 in 3.2 and the Veyron, P1 LaFerarri and 918 Spyder hit 60 in 2.5 or less. To add to that, there are cars that can achieve the 2.8 mark and still allow for you to purchase a home, all new appliances, dinner for twelve at the Cheesecake Factory and a few other high end vehicles. Not convienced? How about this fact? A NISMO GTR is capable of 2.8 0-60 times and costs roughly 3.25 million dollars less. Which, again, leads to my next point.
Related: Porsche Mission E: The German Model S Fighter
The price-tag. 3.5 million dollars. Yes, you can own one of the 7 examples of the Lyman Hypersport for less than the cost of a Lamborghini Veneno or the 1 of 1 Maybach Exelero. Meanwhile, for a million less you can have the world's fastest car, Bugatti Veyron Super Sport. You could even have a GTR and a Z06 for each day of the week and still have enough money to purchase a home, all new appliances, dinner for twelve at the Cheesecake Factory and a few other high end vehicles. So the fact that you have to spend 3.4 million dollars for a car that can get walked by less expensive vehicles, is completely absurd. The Lykan Hypersport is not a hypercar, it's something else.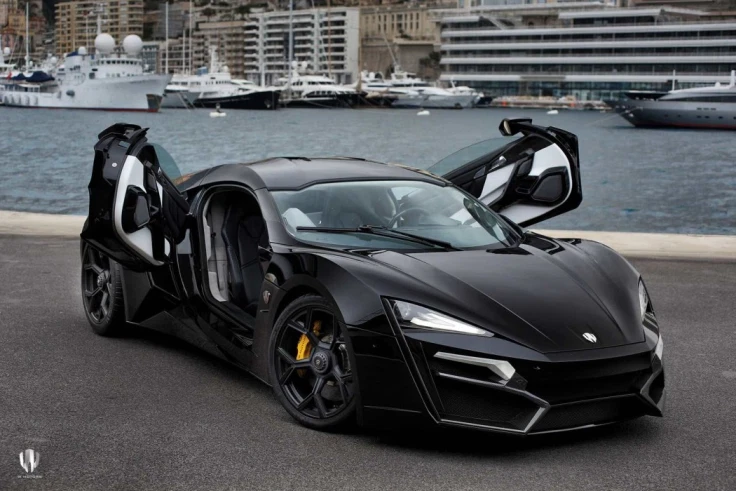 The Lykan Hypersport is something, but I cannot say Hypercar. I mean…if I'm trying to buy something with the designation of hypercar, I'd want it to burn anything that is thrown at it. The Lykan Hypersport is a car that is more of a shiny, over-the-top example of a sheik or sultan's pride and joy, on a golden pedestal. It serves no purpose other than making others jealous. Just think. When people can afford to spend millions of dollars, note millions of dollars, on one single item, a Lamborghini, Ferrari, even the mighty McLaren P1 is something that everybody got. So, if it takes 3.5 million dollars to virtually outshine and own hyper-exclusitivity, then so be it.
While I don't neccesarily, love the Lykan Hypersport, it's unnecessary, over-the-top, underwhelming stature is not built to be a Veyron/Chiron killer. It's built to serve one purpose. To make your Lamborghini/Ferrari/Aston Martin/Porsche/Koenigsegg/McLaren/Mercedes-Benz/BMW/Bugatti owning friends a reason to cry and get in their feelings. 3.5 million may be alot, but if it's for the sole purpose of showing your bank account's muscle, I believe you have found a winner.