Normally, when an automaker decides to create a futuristic vision concept, I low key puke in my mouth. While the future is not set and there is no fate but what we make, most futuristic concepts aren't the most appealing. The exceptions to the rule are the Audi RSQ concept which was the star in iRobot and the Mercedes AMG Vision Gran Turismo. That was true until now.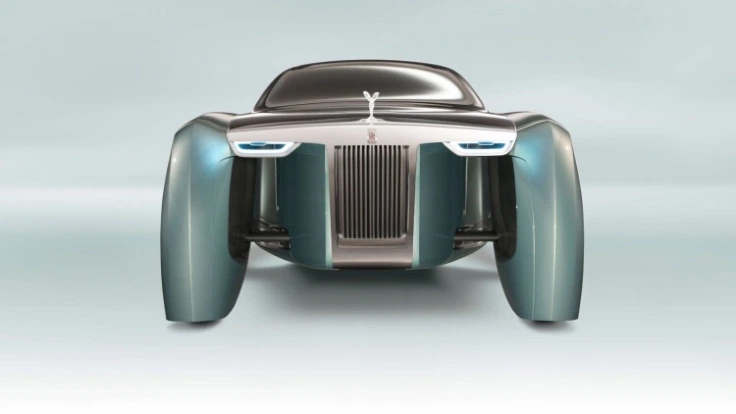 I will admit, while the Rolls Royce Vision Next isn't the most beautiful futuristic car known to man, it does, however, look pretty awesome. Of course, you get the typical Rolls Royce opulence like the in door umbrella and the luxurious interior but the Vision Next 100 takes the concept of the car and redefines it.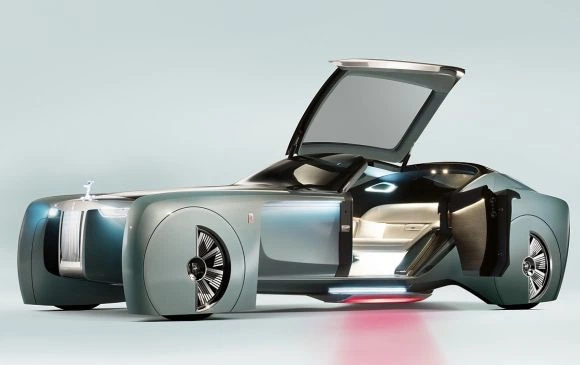 The Rolls Royce Vision Next 100, looks like it eliminates the driver or potential for a chauffeur. The interior doesn't have a normal steering wheel and has more of a invisible chauffeur style. While it is quite possible that it is meant to be a driverless car, you gotta keep in mind that it is a futuristic design. Another cool design feature is the side luggage compartment, which looks to allow more cabin room and take away the conventional trunk.
Related: 2018 Rolls Royce Cullinan: The Short Throw
On the outside, it has a preview of what a future Rolls would look like. It has the large grille with the Spirit of Ecstacy looking over. The door is still suicide but the Vision Next rethinks, entering your car. The roof appears to open which allows a different entrance and exit out of the car. Massive wheels, which are enclosed, also follow suit with Rolls Royce opulence. This concept also features a body style that is atypically Rolls Royce.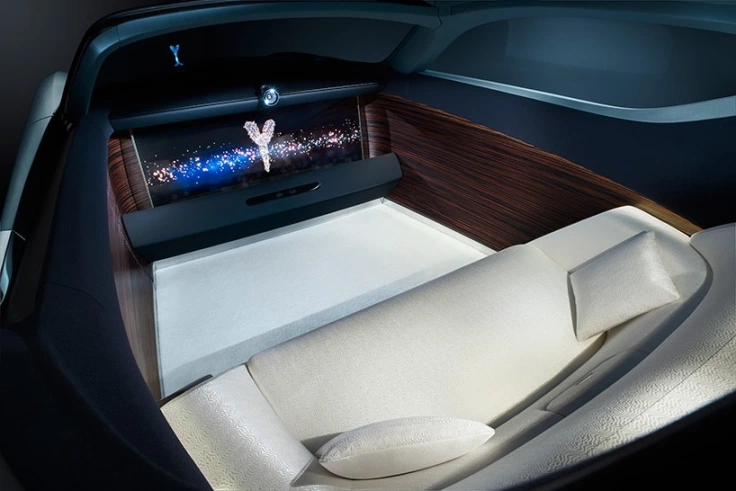 The boys down in Goodwood must want to do a little racing. The body looks more aerodynamic and race inspired. The under tray looks like it was meant for a exotic car. It almost has the stance of a F1 car, with the extensive use of carbon fibre and the large space between the rear wheels.
What moves this beast? Electricity. This is one of the situations where that's ok, due to the fact that Rolls Royce's are quiet. Let's, face it fully electric cars are coming. Which will be featured in most of these future concept cars.
Rolls Royce definitely represents the upper echelon of luxury cars and can be considered as the pinnacle of success for its elite owners. The Vision Next 100 gives enthusiasts a realistic preview of what is to come from the Goodwood Factory. From the suicide/gullwing doors to the analog clock in the dash, the future may not be set, but it looks pretty good.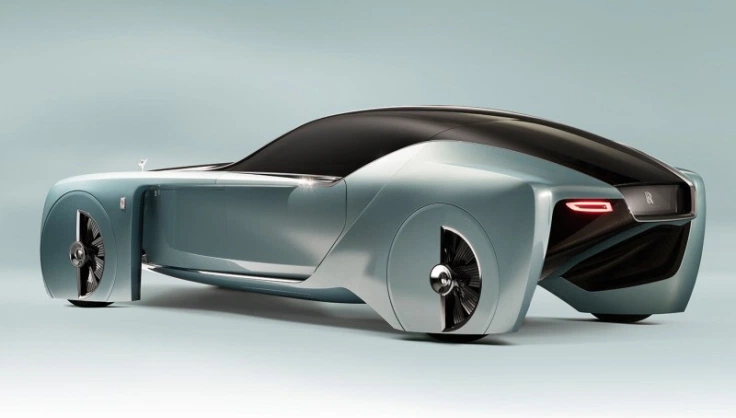 Rolls Royce also made a video to complement the unveiling of the Vision Next 100 (103 EX). Click here to access said video. Video Credit to Rolls Royce Motor Cars