Seeing as I'm actually getting closer to these cars I'm talking about, I figure I'd might as well resurrect an old title for my posts…The Short Throw! Like…Short throw shifter. Does it make sense? Well anyway, expect The Short Throw on Mondays at Noon from here on out, and without further ado… on to the post.
2018 Dodge Challenger SRT Demon
Well, as I'm scrolling my timeline on Facebook, I saw a post with a video of a 2018 SRT Challenger Demon being delivered to a car dealer. I thought, "Well, this is just another car delivery to a lucky dealership, waiting to be picked up by its lucky owner." However, upon further investigation of this post, the "lucky" dealership just so happened to be Black Chrysler Dodge Jeep Ram, or Black CDJR, in Statesville, North Carolina. This dealership just so happens to be several minutes away from home, and "luckily" I got to have a one-on-one photo shoot with the amazing beast.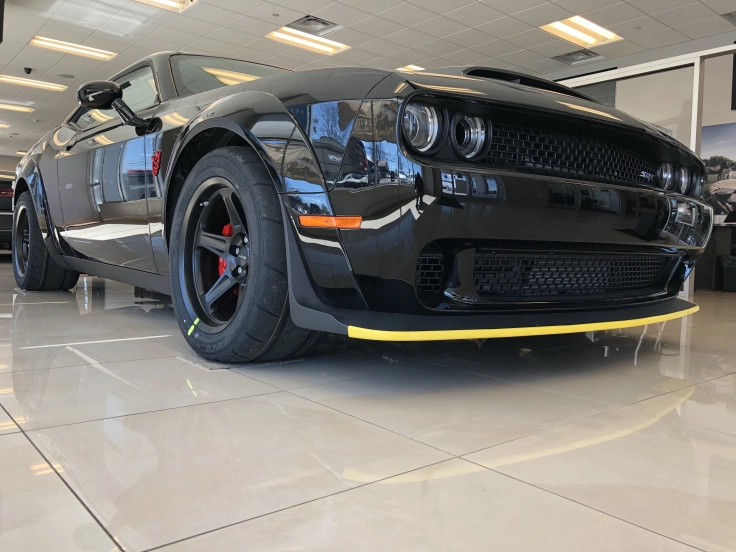 As I walked into the showroom, I was greeted by "Harmonica Jim" who played a quick tune on his harmonica, and after a talking with him for a few minutes, I broke out the trusty iPhone 8 Plus and went to work.
2018 Demon Pricing
First, thing that was pointed out by my harmonica playing friend, was the sticker on this beast. With the options this particular Demon had, including the $1 list of options, came out to $98,092. Not quite the most expensive car I've came across, but, let's just say it's the most expensive modern muscle car I've came across. I will say this much, if you have been following The Car Files, you might have seen a 86 Toyota Celica GTS that I have been rehabbing. On a good day, that car is worth less than $1,000 in its current state. With that being said, the gas guzzler tax on a 2018 Demon is $1,700 dollars, making the Demon's gas guzzler tax more expensive than the entire Celica!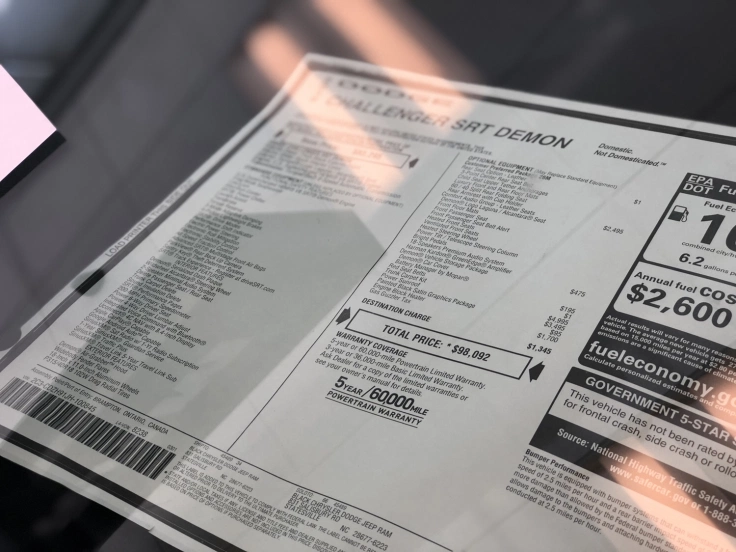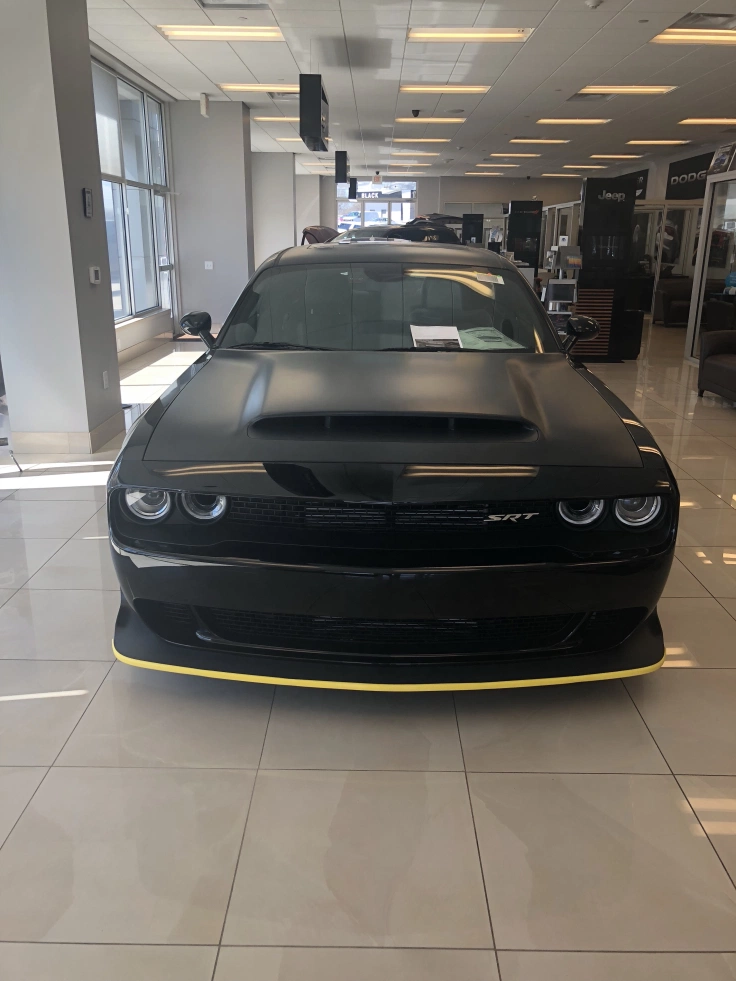 2018 Demon Facts
After getting over the sticker shock, I began to take pictures and videos of this menacing beast. First of all, we already know the stat book.
An 840HP 6.2L Supercharged Hemi V8.
8-Speed Automatic transmission.
The first production vehicle with a transbrake…from the factory!
A 9.65 second quarter mile time
A 2.3 second 0-60 time
14.5 pounds of boost from the 2.7L blower
Besides that other notable details are that the Demon was banned from NHRA for being too fast, prospective owners have to sign a waiver, because of the dangers associated with such a powerful vehicle, and that the Demon is the first street legal production drag car. Also, add that a particular publication wanted the Demon banned!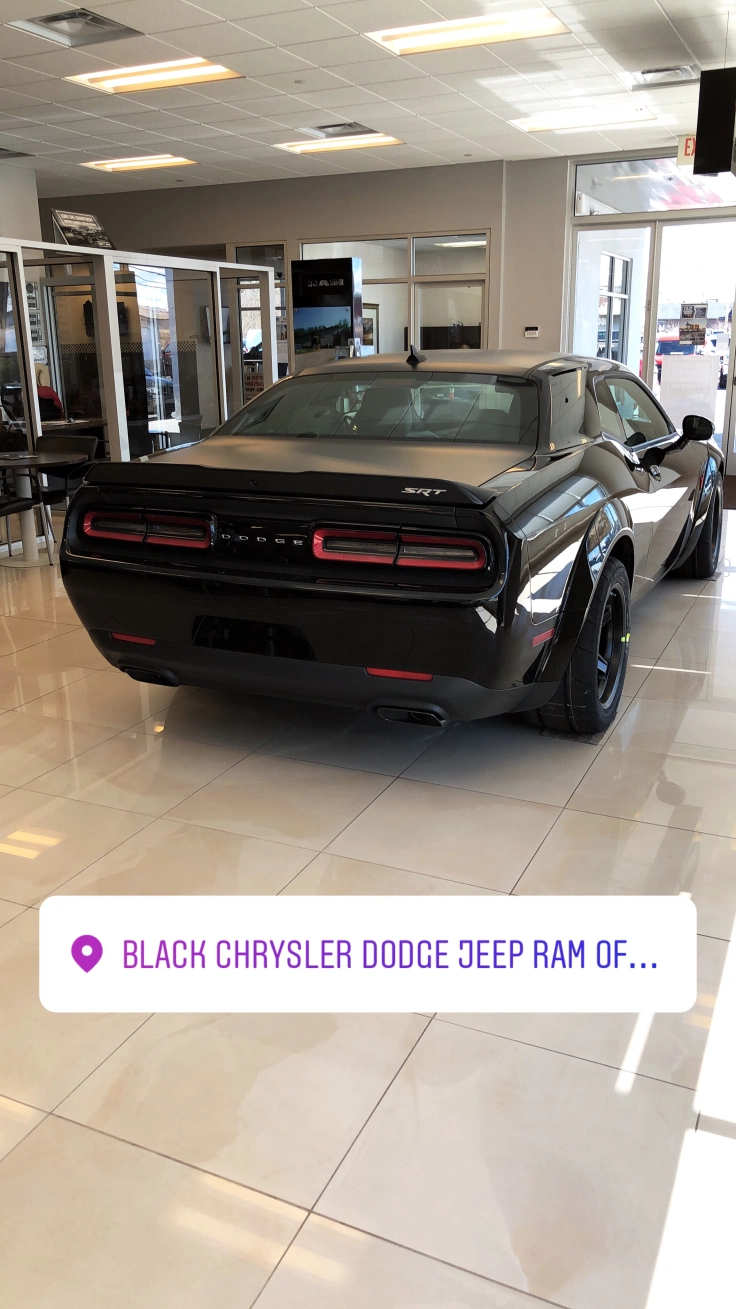 Related: The SRT Challenger Demon: Two Questions
All the lore of the Demon doesn't take full effect until your standing right next to it. The Demon has massive 315 40/R18 tires and Brembo brakes. The tires are exclusive the to Demon, considering the fact that the logo is carved into each of the tires. This particular Demon was fully optioned and not only did it have four seats, it also has a sunroof.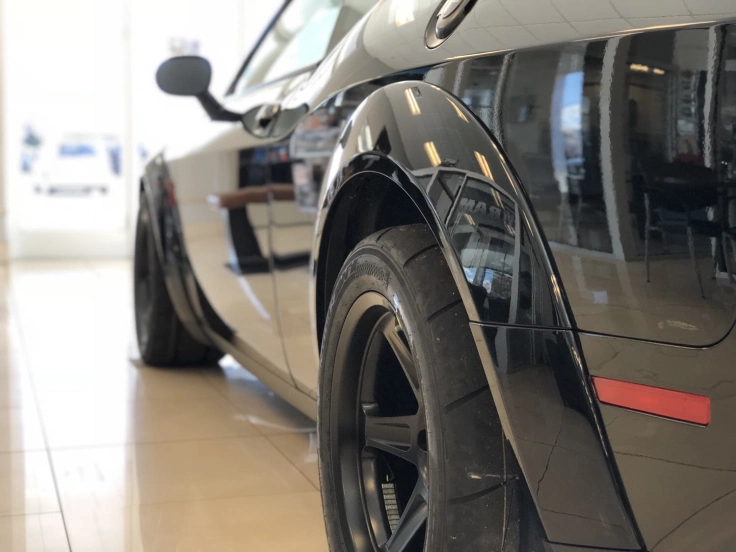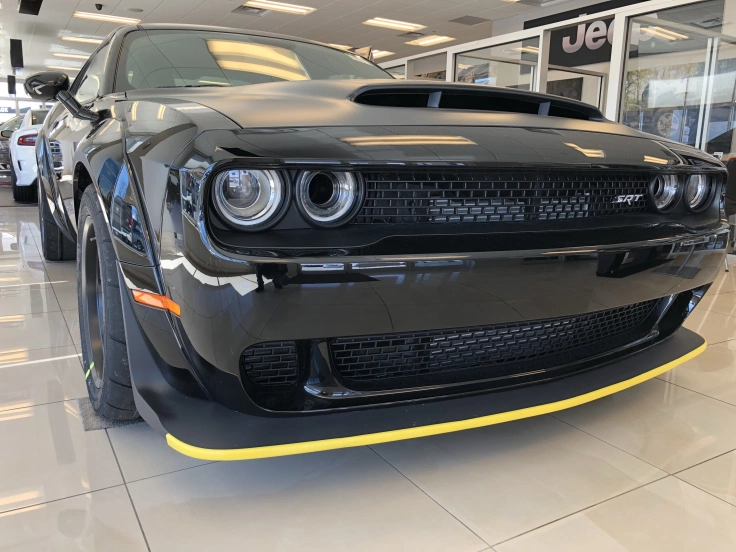 Had this Demon been out roaming the streets, I would have been able to hear the raging exhaust note, which judging off of prior experience with the Hellcat and various YouTube clips of the Demon, I would have had a video to show off the Demon's menacing exhaust note. That will be soon to come, later on down the line, but for now, here are some of the photos and the SRT Challenger Demon!
As always, don't forget to follow The Car Files!
Check out the pics and the walk around video below!